As a service bureau and business process outsourcing company, DataXport utilizes a variety of solutions to meet our clients' document conversion, management, and other capture needs.
This, along with our customer centric focus, has allowed us to offer these same solutions to our customers. By partnering with multiple manufacturers, DataXport can supply you with hardware to meet an array of specifications for your internal processing needs.
As a multi-brand authorized reseller we make it easier for our customers to purchase hardware and related software, consumables, accessories, warranties, and tech support.
Public Sector/Education/Not-For-Profit
For qualified entities, DataXport offers the added value and convenience of cooperative contracts:

Contex Solutions are Designed to Meet Your Needs
Contex is a market leader in high quality large format scanning, and offers a wide range of products to meet every large format need. DataXport has used Contex scanners for document imaging for years, so let us use our scanning expertise to help you find just the right combination of speed, resolution, and operational simplicity. Contex has solutions that include scan-to-file, scan-to-print or multi-functional capabilities. This makes Contex ideal for processing CAD drawings, plans, blueprints, maps, posters, artwork, books and so much more.
New! Meet CZUR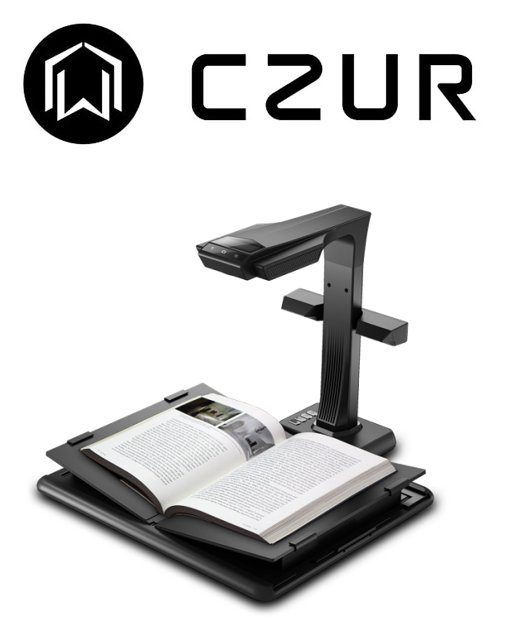 Efficiently scan books, magazines, newsletters and more with the CZUR M3000 Pro Book Scanner without damage. With curve flattening, watermark addition, cropping, OCR, section/ page/dual page selection options, color mode and export format selections; you can do more with less effort.
Not only ideal for libraries, colleges and universities, historical document preservation; the CZUR Pro scanner is also used for didactical, litigation, field operations and many more purposes.
For added features like voice activation, read out loud, translations, and more, simply add DX ScanStack, DataXport's customized software interface for the CZUR scanner.
Contex Press Release
DataXport marks 15 years using Contex scanners
Chantilly, VA – August 23, 2019

Successful service bureau and reseller helps customers easily obtain Contex scanners. Read More…
---

As a Panasonic Partner, DataXport can provide any Panasonic hardware, including their robust line of document scanners.

DataXport has used Kodak Alaris equipment for imaging processes since the company's launch. We stand behind the Kodak Alaris line of scanners for any high volume production environment.

Canon's large format printers pair beautifully with Contex scanners, and integrate with Contex software out of the box for large format MFP solutions.